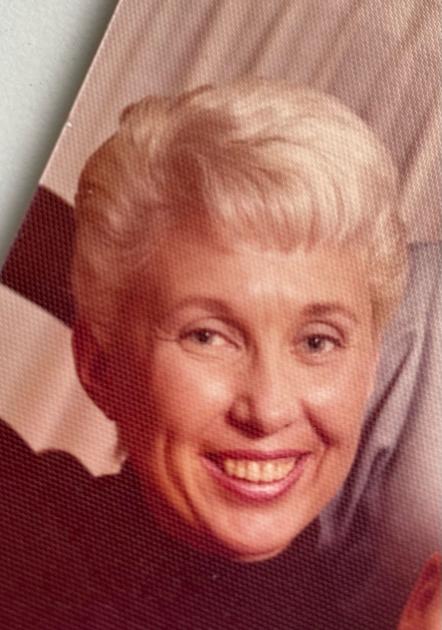 Marian Margaret Dixon | Obituary
Shaw & Sons Funeral Home
Marian Margaret Dixon (née Mazur), 92, passed away peacefully on October 24, 2021 in her nursing home in Yakima, Washington. Beloved daughter of her late parents Sophie Mazur (née Krowka) and Robert, she was born on May 12, 1929 in Chicago Hospital. She grew up with her sister, Lorraine, in Des Plaines, Illinois.
Along with her sister, Marian helped her parents run a rose farm on their property, until she attended the Chicago Art Institute for clothing design in 1946. It was still a time in her life that she cherished it, for art and fashion was a passion of hers throughout her life. She would then travel to town for 10 years as a dental hygienist. She would later meet her husband (Richard) at Northwestern University in Evanson while working in the admissions office. They would adopt their son, Dr. Douglas Dixon, and he was the joy of his mother's life.
Marian was a housewife and a devoted mother. Her faith was also very important to her throughout her life. Even when she could no longer physically attend Catholic Mass in her later years, she watched it on TV.
Marian is survived by her son, Dr. Douglas Dixon. She was predeceased by her parents Sophie Mazur (née Krowka) and Robert Mazur, her sister Lorraine Mazur and her beloved cousin Joseph Zielinski.
A memorial service will be held on Saturday, December 4, 2021 at 11:00 a.m. at Shaw & Sons Funeral Home (201 N. 2nd St., Yakima, WA 98901). In lieu of flowers, please consider a donation to the School of the Art Institute of Chicago. Visit their website at https://www.saic.edu/donate or mail your donation to 36 S. Wabash, Chicago, Illinois 60603. Shaw & Sons Funeral Home looks after the family. Memories and condolences can be shared at www.shawandsons.com.