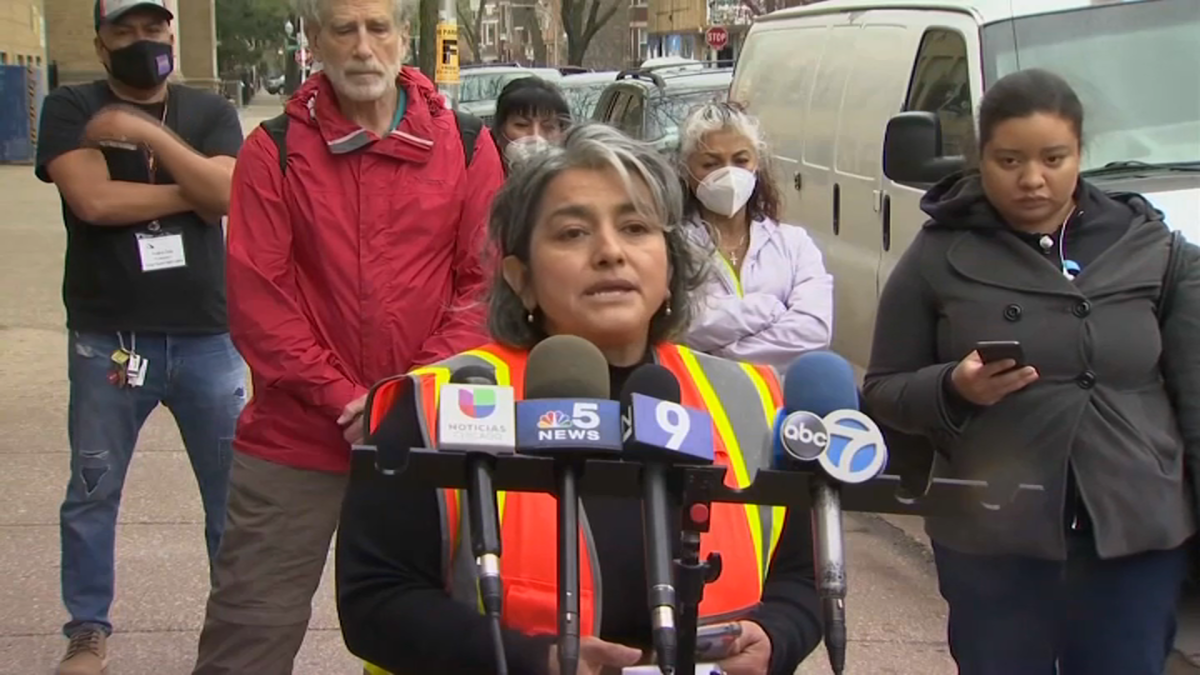 Protesters call on Chicago to reinstate mask mandate due to rising COVID cases – NBC Chicago
A number of Chicago residents gathered in the Little Village neighborhood on Sunday, pleading for the city to reinstate its COVID-19 mask mandate to prevent a possible surge after a further rise in cases.
Aldus. Byron Sigcho-Lopez of the city's 25th Ward, along with members of the People's Response Network, expressed concern about the lifting of mask mandates locally and nationally.
In late February, the state of Illinois and the city of Chicago rescinded their mask mandates after a sustained decline in new cases and hospitalizations.
Protesters claim the Chicago Department of Public Health has not done a good job of handling the pandemic and said the city's black and brown communities are still at risk. The group also presented a list of demands, including the reintroduction of the mask mandate citywide and in Chicago public schools.
"We need to make sure that we prioritize the well-being and health of our students and staff at CPS," Sigcho-Lopez said. "We have schools like in Pilsen in the 25th district, where we still have vaccination rates that do not even reach 50% 30%? In some cases, higher. Is it possible that we still insist on raising a warrant?
The group is also pushing for the expansion of free COVID-19 testing for at-risk communities on the south, southwest and west sides of the city.
In early April, the Illinois Department of Public Health issued a COVID public health warning, stating that "case rates are slowly increasing in many areas of the state." Health officials have advised people to pay attention to conditions in their communities and keep up to date with their vaccinations.
Chicago has also seen a recent surge in cases.
The city averaged 521 daily COVID cases on Friday, up 15% from the previous week, according to CDPH data. However, hospitalizations and deaths were down from the previous week.
Chicago's community-level status remains low, the least severe of three risk levels as defined by the Centers for Disease Control and Prevention.