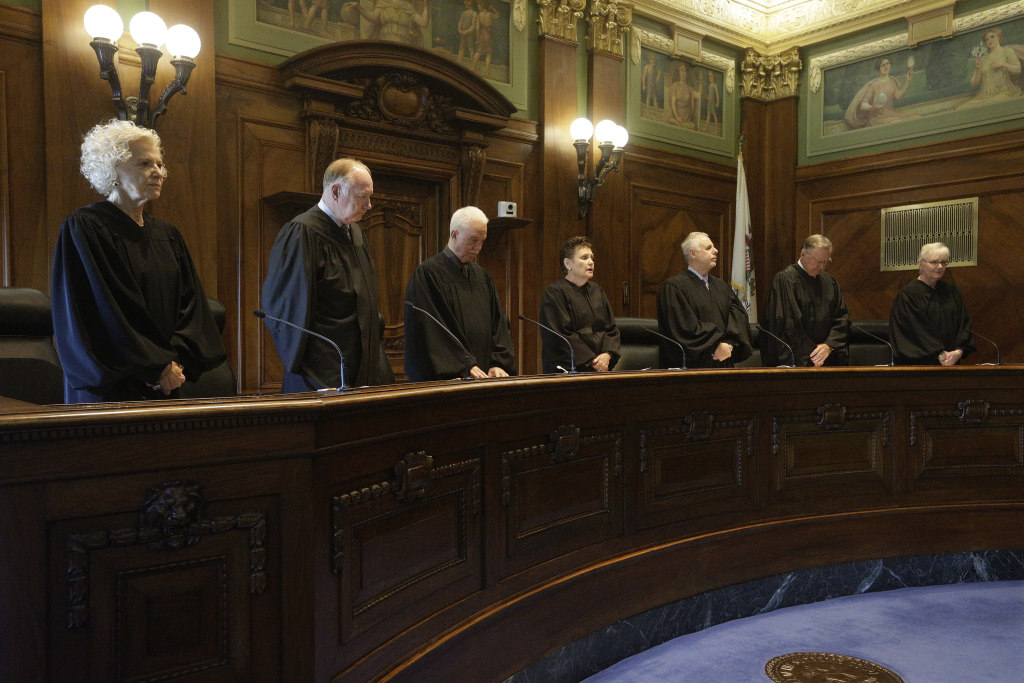 Illinois Supreme Court chief justice retires ahead of her husband's corruption trial

Illinois Supreme Court Chief Justice Anne Burke will retire on Nov. 30, allowing her replacement to be nominated rather than elected. Her husband, Chicago Ald. Ed Burke, faces re-election in February and a corruption trial at the end of 2023.
Anne Burke's term as Chief Justice of the Supreme Court of Illinois ends Oct. 25, then she will retire Nov. 30, with six years remaining on her term.
Justice Joy Cunningham has been nominated to fill the seat vacated by Burke, according to the Illinois Supreme Court. Cunningham's term begins on December 1 and ends in 2024, giving her two years on the High Court before being elected.
Illinois is one of only two states that allow their supreme courts to appoint interim justices, according to the Brennan Center for Justice. Of the seven justices of the Supreme Court of Illinois, six were appointed before their first elections.
Burke's retirement will still involve legal action as her husband faces a federal racketeering lawsuit. Anne Burke is married to the longest serving alderman in Chicago history, Ward 14 Ald. Ed Burke, who has been in office since 1969. His trial is scheduled for November 6, 2023, but his next election will be February 28, 2023.
Ed Burke won re-election in February 2019 shortly after being accused of multiple extortion attempts. For the second time, Ed Burke will be re-elected while he is the subject of a federal investigation into corruption. He is seeking a 14th term.
Ed Burke was indicted by a federal grand jury in May 2019, but the COVID-19 pandemic added multiple delays to the proceedings. The August 2020 pre-trial motions did not get a decision until last June.
Ed Burke is accused of extorting two Burger King executives into using his law firm, Klafter & Burke. When they took their things elsewhere, a worker in Burke's office said they would resort to "hardball".
Court documents also indicate that Burke spoke with Ald. Daniel Solis 23 times about extorting the old post office to use Burke's business during renovations.
Chicago is the most corrupt metropolitan area in the nation and Illinois the second most corrupt state, based on federal bribery convictions. Corruption costs Illinois $550 million in lost economic activity each year.