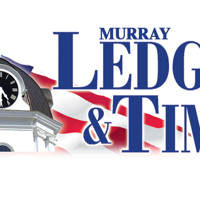 Illinois Chicago Joins Missouri Valley Conference as 12th Member | national
(TNS) CHICAGO – The Missouri Valley Conference footprint will continue to include the Midwest's largest market despite Loyola's departure for the Atlantic-10.
Illinois Chicago will be the 12th member of the MVC, the school and conference announced Wednesday. Illinois Chicago joins fellow newcomers Belmont and Murray State on July 1.
For Valparaiso, this revives a rivalry since VALPO's departure from the Horizon League. "We are thrilled to welcome UIC to the Missouri Valley Conference," Valparaiso athletic director Mark LaBarbera said in a press release. "They are a school with strong academics and a good geographic fit for the conference as a whole. They have a growing presence in Chicago. We have a long sporting history with the UIC as the Flames are among our most common opponents across all the sports. We've competed against them as conference members of the Association of Mid-Continent Universities, the North Star Conference, and the Horizon League, and we're looking forward to this new chapter in our long-running series.
It's a natural rivalry not only for Valparaiso, but adds to the league's competitiveness in all sports, including the rise of The Valley volleyball. UIC baseball, volleyball, men's soccer, softball and women's tennis have all won Horizon League titles in the past five years, and four of those sports have won multiple championships.