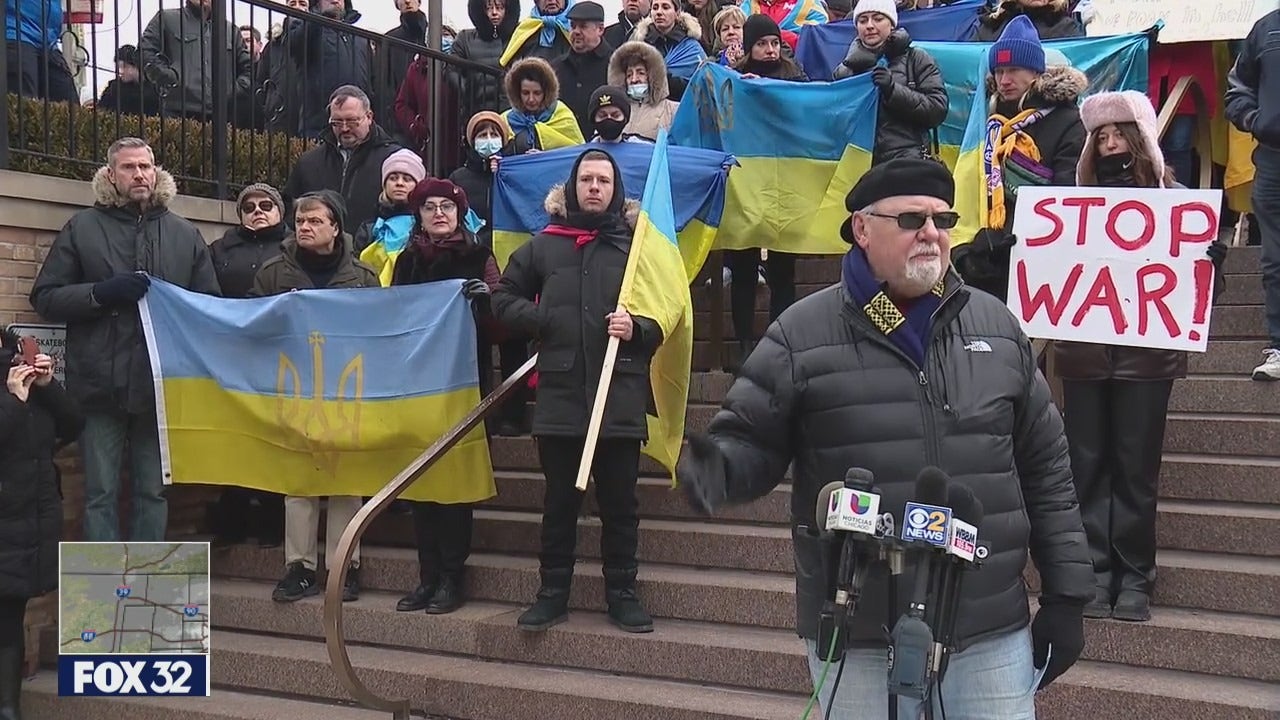 Chicago's Ukrainian community rallies against Russia's war on homeland
CHICAGO – Residents of Chicago's Ukrainian Village neighborhood condemn Russia's invasion of their homeland and demand an end to it immediately.
A rally was held Thursday afternoon at Saints Volodymyr and Olha Ukrainian Catholic Church.
People were seen carrying Ukrainian flags and placards. They gathered on the steps of the church and even spilled into the surrounding streets.
Those in attendance expressed both grief and anger that so many people of Ukrainian descent in Chicago still have family overseas.
They are calling for tougher sanctions than President Joe Biden announced earlier today, which would have serious repercussions on the Russian economy.
"President Biden promised tough penalties. He said, 'Cross the red line, Putin, and we'll make you pay.' How much more Ukrainian blood must be shed to make them pay? Now is the time to unleash the sanctions, to stop the war. Stop the Russian economy. Today the United Nations must act," said Pavlo Bandriwsky, Vice Chairman of Ukrainian Congressional Committee of America Illinois Division.
DOWNLOAD THE FOX 32 CHICAGO APP FOR NEWS ALERTS
On Thursday evening, two vigils will be held. The first will be at 6 p.m. at St. Nicholas Ukrainian Catholic Cathedral, followed by a prayer service at 7 p.m. at the Immaculate Conception in the Palatine.