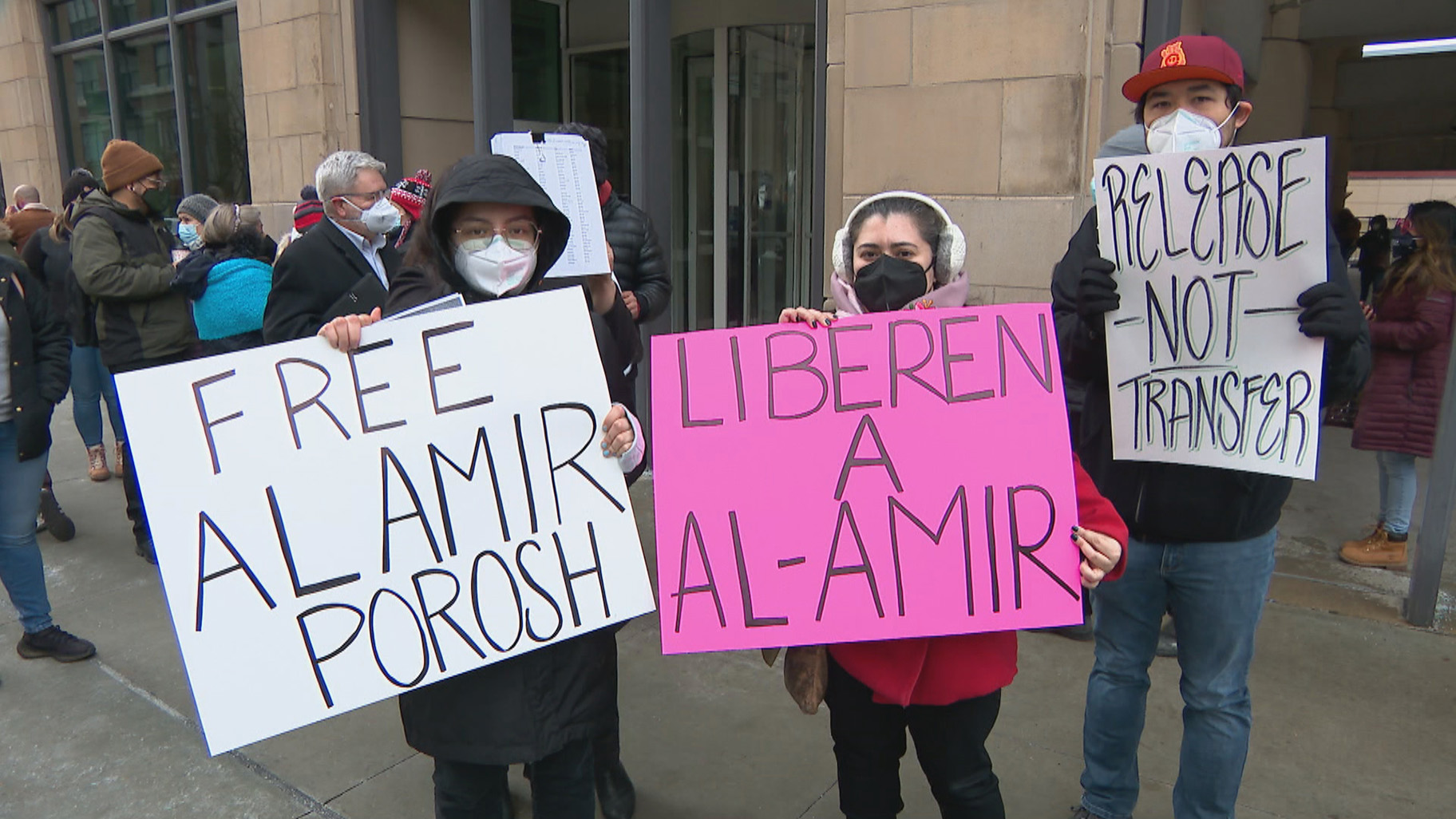 Review of Biden's freshman performance on immigration | Latin Voice | Chicago News
In July 2021, President Joe Biden recalled his ancestors' journey to this country as he welcomed new citizens to the White House. In his speech, President Biden ticked off some of the ways he plans to change immigration policy, including improving border management, securing pathways to citizenship for undocumented immigrants, and stabilizing the conditions that cause people to flee the United States from Central American countries.
But when it comes to Biden delivering on those promises, Dulce Ortiz, executive director of the Mano a Mano family resource center in suburban Round Lake Park, doesn't mince words when assessing his performance so far.
I'd say overall, if I could rate it, I'd give it an 'F' for not delivering on its promises," Ortiz said. "He campaigned to make immigration a priority in the first 100 days of his administration, and here we are, over a year later and still nothing. This is unacceptable. This was an issue on which he campaigned that he has so far been unable to resolve, while losing the minimum wage increase and the right to vote.
Jaime Dominguez, a political science professor at Northwestern University, said Biden's flurry of executive orders reversing Trump-era policies at the inauguration demonstrates he wants to affect change, but wants to make that change lasting. by doing it through Congress.
"Immigration is very difficult and cumbersome. I mean, the last three presidential administrations have been unable to move the needle on comprehensive immigration reform because it requires Congress to give teeth to any kind of legislation," Dominguez said. "Biden was limited in there. When he arrived, he asked by decree, didn't he? He stopped the construction of the border [wall] in our southern region. But Congress will have to do something about immigration reform. It's not for lack of effort. I think…there are a lot of structural barriers that are holding Biden back, but he, I think, is moving the needle.
Ruben Loyo, associate director of the detention project at the National Immigrant Justice Center, said immigration detention is an issue he thinks the Biden administration could act on quickly, without congressional approval.
"In light of new legislation in Illinois that essentially ends immigration detention in the state, the community has asked ICE to release these people…And while we have seen some people being released, we have also heard of clients and others who have been transferred to detention centers as far away as Oklahoma and Texas. And this is happening in the midst of an ongoing pandemic," Loyo said. "What we see here at the local level illustrates what we see at the national level. This administration can certainly do more to rethink and end some of its most draconian measures and policies.
"With the growing role of the courts and the immigration court system, this is a clear and obvious opportunity for DHS and ICE to reconsider pursuing so many deportation cases at this time, and I think those opportunities abound in the system," Loyo continued.
Ortiz views Biden's failure to align Democrats on immigration as a leadership failure.
"We must remember that there are 11 [million] the undocumented sisters and brothers of this country and the administration that preceded it failed our communities by not going through the citizenship pathway," Ortiz said. "It's very important that [Biden] and Congress get their act together…it's about leadership, and he needs to pull his party together and provide immigration assistance through a pathway to citizenship so we can bring our loved ones out of the shadows and can enjoy of life and not be traumatized by continuing to be undocumented.
Ultimately, Dominguez says, the Biden administration has an uphill battle ahead of it now that the midterm elections loom if it is to accomplish policy change enshrined in legislation.
"Everything we're discussing here tonight has to be done legislatively if any kind of measure is to have teeth," he said. "Because to do this through these piecemeal decrees from different administrations, it is very difficult to have a coherent program and a policy that will be able to address, for example, the 11 million undocumented people, to tackle the status of DREAMers."
---